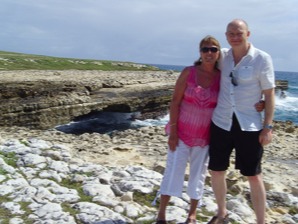 Antigua 2012 – One of the better holidays we have been on in recent years, from the Premium Economy Flight upgrades (worth every penny) to the beautiful location of the Verandah Hotel and Spa resort in the extreme East of the island. Although we had heard a few negative reports with regards to violence and crime on the island, we had nothing but good experiences and encounters with friendly people.
Along with organised trips we also hired a car for a few days and did our own exploring. We were based within the Indian Town National reserve area very close to the Devils Bridge feature. Most of the birds I photographed were located around the hotel, nearby mangrove area and the Devils Bridge peninsula itself. I hired a guide for one day called Victor Joseph (a school teacher who does research for the Antigua Environmental Awareness Group – email Victor) who took me to the Potworks Dam, the Jungle area at Wallings Trail and the Orange Valley salt ponds. We revisited these a few days later and also travelled north of St Johns to McKinnon's Salt Ponds in our hire car.

Of all the birding sites visited I would recommend Orange Valley Salt Ponds, which were by far the most productive. Another site which we didn't call into called the Christian Valley Birding Trail might be worth visit. From a touristy point of view there weren't really many sites of great interest. A party night at Shirley Heights (Sundays I think?) was OK but probably a little overrated although you can certainly get pissed easily on the rum punch and dance the night away to the steel band and singers that appear towards the end of the evening. The organised tours however return to the hotels at 9pm which is just about when the party is really getting going, so I would recommend driving up there yourself if you can get some innocent tee-total chauffer to make the effort. Alternatively a taxi would do the trick. It is a great view from Shirley Heights down to English Harbour which is also worth a visit, particularly Nelsons Dockyard. With respect to other places of interest you could try the tourist harbour area of St Johns, the Jolly Harbour complex or Stingray City but I would avoid Martha's Vineyard as it is not exactly earth shattering albeit somewhat thought provoking (slavery statistics).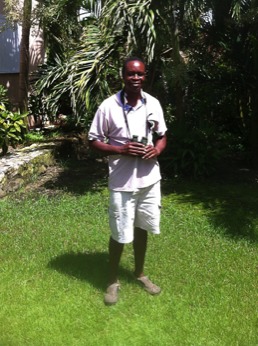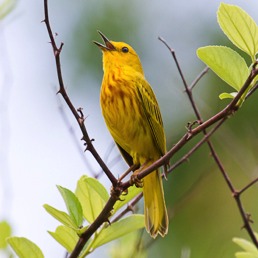 If you are driving take care as the roads do have a few potholes in places, a bit like most UK cities really, however I can't recall any head on encounters with Donkeys back home so my advice is to keep your eyes peeled. To get my facts right the two animals galloping in the middle of the road towards us could have been gallivanting mules but we were in a state of shock at the time and when they veered off at the last minute we wet ourselves hysterically in disbelief of the event.

Highlights included the fairly common Magnificant Frigatebirds (breeding colony on sister island Barbuda), the elusive but delicious Yellow Warbler, fly-bys by an Osprey, Black-whiskered Vireo, Antillean Crested Hummingbird, a single Red-billed Tropicbird, Thick-billed Plovers, Broad-winged Hawk and Tri-coloured Heron. Refer to my "Antigua Birds" page for a full photographic review. Equipment alongside the Rum Punch, was my current "holiday" gear of Canon 7D plus Canon 100-400L IS USM.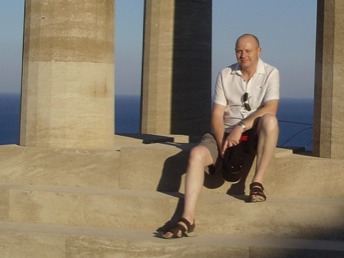 Rhodes 2012 - we had a short break in Rhodes in late September to catch some sun and stayed in a villa in the Lindos area. Uneventful as such but we had a good time and visited a number of sites including Rhodes Town, Valley of the Butterflies (Petaloudes), Prasonisi in the South, Pefki and Lardos. I would recommend Lindos if only for the quaint streets, restaurants and large Acropolis.

The Valley of Butterflies has a few butterflies, but these are mainly dead ones, available to purchase in frames in the shop at the bottom of the valley. The "butterflies" referred to are actually Jersey Tiger Moths which come together to breed in this shady canyon. There were actually a few unidentified butterflies in the clearings in various parts of the valley and surprisingly large freshwater Crabs in the small stream. Back at the villa we had a large lawn and garden area. The access road backed onto a hillside which climbed gradually towards a fairly mountainous region.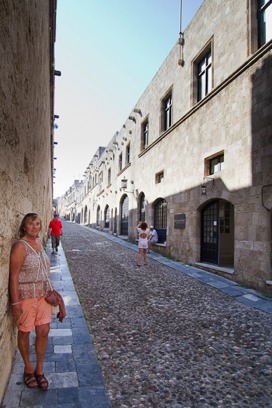 Not unusually most of my birding and photography took place around the villa as we had a few days chilling out without travelling. Highlights included Red-backed Shrike, Blue Rock Thrush, Crested Lark, Honey Buzzard, Black Kite, Spotted Flycatcher and probable Bonellis Eagle. Equipment - Canon 7D & Canon 100-400mm L IS USM.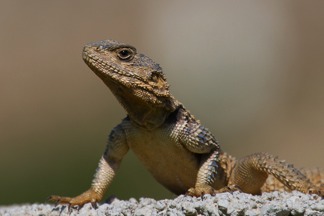 Menorca 2011 – This was a family holiday and our second visit to Menorca. We stayed in a Villa on the outskirts of Son Bou therefore most of my birding and photography took place in that area. We did however manage a few trips out including Fornells, S'Albufera Des Grau, Ciutadella and Mahon.
Highlights included a regular party of European Bee-eaters, the common and vocal Sardinian Warblers, Booted Eagles soaring above and a number of very obliging Spotted Flycatchers. Other birds seen during the stay included White Stork, Woodchat Shrike, Audouins Gull, Red Kite, Alpine Swift, Red-rumped Swallow, Yellow-legged Gull, Cettis Warbler and Turtle Dove. Around the pool were shrubs in full flower which attracted Swallowtail Butterflies, Crimson Speckled Moths and the stunning Hummingbird Hawk Moths.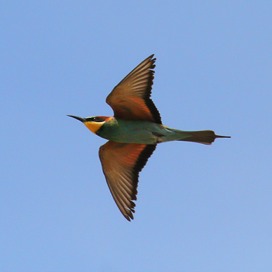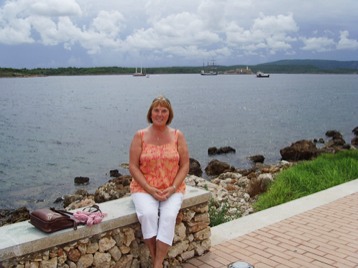 Equipment – Canon 7D, Canon 100-400mm L IS F5.6. I did manage to get a few reasonable shots of the Hummingbird Hawk Moths, almost frozen in flight, by using a large aperture, ramping up the ISO and using 1/3200th sec shutter speed.

Mauritius 2008 - Another "family" holiday (meaning birding was secondary), this time to a tropical destination in the Indian Ocean. I thought this would be a paradise island however I was shocked to find that apart from the coastal tourist areas and the mountainous region in the south, this was a densely populated and built up island. Not really my cup of tea but nevertheless we enjoyed a luxurious hotel in the SW of the island (Sugar Beach Resort). We also hired a vehicle and toured a little, visiting the capital's (Port Louis) tourist area, the Botanical Gardens, the Black River Gorges National Park and the beautiful Ile Aux Aigrettes Nature Reserve in the SE.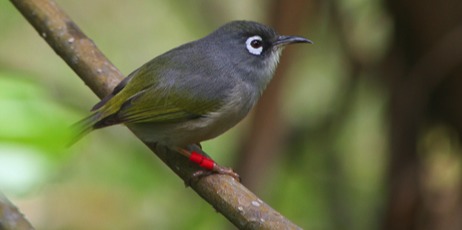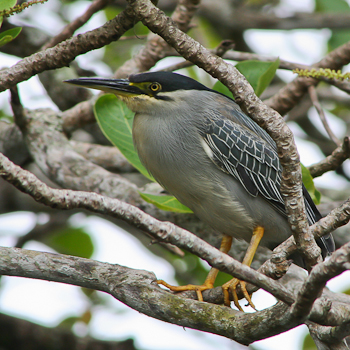 The endemics seen were the Mauritius Fody, the Mauritius Olive White-eye (both on Ile Aux Aigrettes), Mauritius Grey White-eye, the Mauritius Echo Parakeet, Mauritius Kestrel and the Pink Pigeon. Other interesting birds included Mascarene Swiftlet, Grey Francolin, Green-backed Heron and White-tailed Tropicbird. Equipment – Canon XT Rebel (350D) & Canon 75-300mm EF.

A friend of mine (Richard Dale) was on the island studying/surveying as part of the Mauritian Wildlife Foundation's Kestrel project. We arranged a day out with him and covered the reserve area at the Black River Gorges. This was a fantastic day with some cracking birds, unrestricted access to the research areas and which culminated in a visit to a Kestrel nest box site where we eventually battled through the "mozzies" and found a female bird as the light was fading. I was really happy with this as Richard explained the history of this vulnerable bird and the fact a population of only four birds remained in existence in 1974 (only one female) before the recovery programme commenced.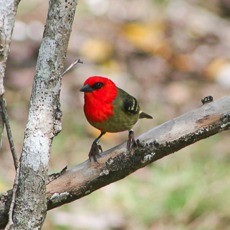 Kenya 1995 – Our honeymoon trip to Africa was the only time for both of us on that continent with the exception of Tunisia, which I don't really count as Africa and would probably like to forget. What an eye-opener Kenya was, from the coastal region around Mombasa where we stayed to the great plains and wildlife areas in the Tsavo National Parks. At the beginning of the holiday we set off on a 5 day "tourist" safari into Tsavo along with two other couples and a driver/guide. Strangely enough although we had come equipped with binoculars and cameras, the other two couples had nothing in terms of equipment except for small compact cameras. I could not understand how someone could seriously plan a five day safari without some level of gear. Nevertheless we set off really excited about the trip and got to know each other along the way. Our guide was really good and very informative on the majority of species but when it came to birds we both relied upon the field guide.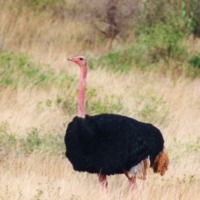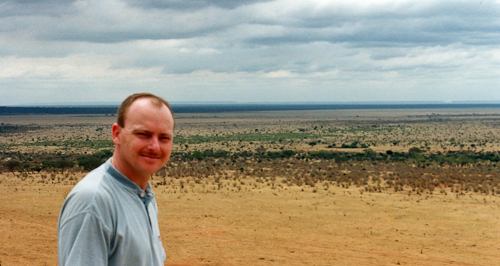 We visited three lodges in Tsavo of which I can only remember Voi Lodge fairly well, with its bird feeding stations, man-made watering holes and "Leopard feeding tree". We often laugh about the "knock on the door" of our room in the middle of the night, "Leopard, Leopard, Leopard," was being shouted out by one of the waiters as the animal had made a belated appearance in the tree. I often wondered how many responses of "bollocks, bollocks, bollocks," he got from exhausted guests who "were" in a deep sleep after a 4.00 am game drive, a hearty evening meal and copious amounts of alcohol on the sweltering veranda.
Our guide was eager to stop at every opportunity for me identify or to take photographs of birds however this really annoyed a particularly obnoxious couple with us who were only interested in seeing the "big five". They would audibly comment and criticise us for stopping to look at any other form of wildlife. In contrast the woman would screech out "Lion, Lion, Lion" causing the driver to slam on the brakes on the mini-bus, her observations (without binoculars) turning out to be boulders on every single occasion. In fact we never saw a Lion on the trip! We did however see Water Buffalo, Zebra, Leopard, Giraffe, Hyena, and Elephant, Hippo and many other Antelope/mammal species. Bird species were many at the point of writing this I am attempting to dig out the highlights from my old notes.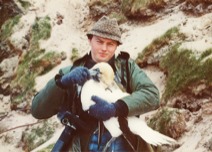 Shetlands 1983 - What an adventure this was in my early twenties. An overnight drive to Aberdeen in a clapped out Cortina MKIII was just the start of an eventful visit to these remote Islands. A more dramatic overnight ferry journey followed with very rough seas, which started out as exciting as the ship was tossed about all over the place.

This soon turned into what seemed hell on earth as I spent most of the journey locked in a toilet cubicle being violently sick and demanding a doctor as I thought I was about to snuff it! Thankfully the seas calmed in the early hours and we approached Lerwick in better spirits. My shipmates were Andy Fletcher and the late Martin (Tats) Taylor who had endured the crossing in a better condition, mildly amused by my predicament, however considerate enough to procure some placebo drugs for me during my "illness".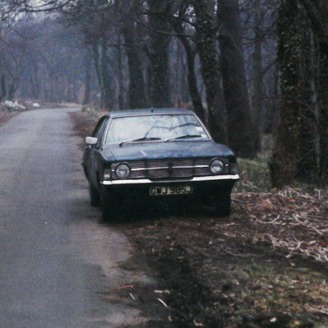 Some memorable and funny times were had including "freeing the tangled Gannet", "drunken tent erection in force nine gale", "a serious case of Fulmar vomit", "potholing with Shags" and not to mention "encounter with the 7ft Norwegian in the gents". All were character building events during our expedition from mainland to Yell to Unst and back again. We "lived" in the car throughout the trip, which was interesting to say the least and at times dangerous as I recall many a meal (tinned sausages and baked beans or
just baked beans) cooked on a mini gas stove perched precariously across the space between the front seats while we all gathered round to keep warm.
A further concern was the fact that the front suspension had been damaged during the ferry crossing and a large hole had appeared under the front wheel arch. Nevertheless we continued and experienced wonderful highlights including, wild Otters, a Black Browed Albatross at Hermaness, a Red Throated Pipit and a variety of nesting birds including Red Throated Divers, Manx Shearwaters, Great and Arctic Skuas, Eider, Puffin, Gannet and many others.


Photography was fairly basic with a Canon AV-1 and a Canon 75-300 EF lens. Whilst we took many photographs there, our main interest at the time was in recording nest sites, therefore very few decent shots of birds were obtained. I could go on and on as the memories flood back but it's better to look forward and make the most of the here and now!